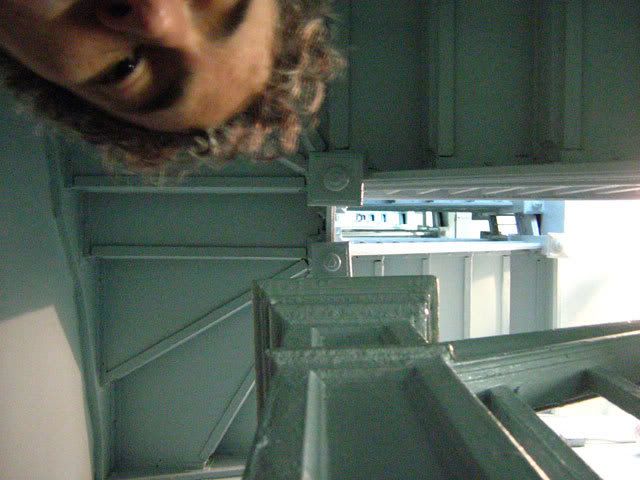 Elitist stairs beat elevators
The Joe Coffee Bar on 13th and 5th Ave. is showing great photos after my own heart by
Joseph O. Holmes.
Nice silos from the American Museum of Natural History, dude.
I also saw some great art at the Jonathan Levine gallery last week. The Date Farmers installation feels like an incredibly hip Mexican taco stand and the surrealistic Alex Gross displays some impressive new stuff that might have been — probably was — ripped out the pages of Juxtapoz.
I definitely have bones to pick with stupid people — my own stupid form of elitism — and this blowup over Obama's "bitter" "elitist" remark is moronic. Do I really have to listen to Hillary Clinton, George Will, Tim Russert, and Brit Hume tell me what elitism is? An administration that shreds the constitution, tortures people, ignores all polls, steals elections, funnels taxpayer money to cronies in the mercenary military, oil, and healthcare industries while neglecting infrastructure and disaster needs — that's elitism and "out of touch." Before I bust a vein over this, I'll point you to the three best blogs I've seen about it: Roy 1 and Roy2, Josh Marshall's, and Jay Rosen at Huffpo about the breaking of the story. Bring on the class war!