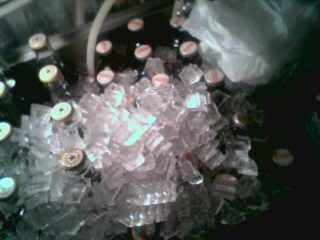 Crappy cell phone pictures are back. I'm back. Gonna put batteries back in my camera and kick some ass.
By the way, the last season of Battlestar Galactica is jumping the shark. I disagree with the prehistoric actor's assessment of the newer version but I think the writer's strike completely ruined the new stuff.
And I hope 24 jumps its 59th shark as soon as possible.
I believe I gave Jay his first writing job. He's back since getting laid off of NBC. Check his blog out please.