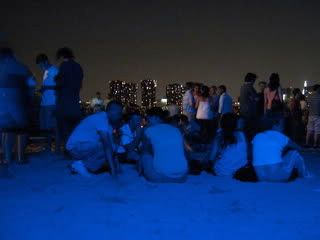 Pandagon and Digby confront the growing meme that Obama and his fans represent a rising onslaught of American fascism.
We have to recognize this and understand it. There is a very concerted and completely ahistorical effort to make "fascism" synonymous with "popularity." As Jesse Taylor notes:

On the one hand, it's an awful abuse of the concept of fascism, disrespecting the millions upon millions of people whose lives and livelihoods were destroyed because of the dream of nationalist identity and corporate power uber alles. On the other hand, it is remarkably entertaining to see them try to figure out how Barack Obama's favorite ice cream flavor plays right into the hands of the fascist dream.
By this dumbing down of the word fascism, any concert, movie, speech, nice meal at a restaurant, disco dancing that a large group of people might pay money for becomes American fascism flexing its mighty fascist muscle. Give me a break.