I enjoy watching old movies shot in New York partly to see how much of it has changed and how much is still familiar. These are from Port of New York (1949) which is to the second season of The Wire, as Blue's Clues is to A Scanner Darkly. There's a long scene shot in the old Penn Station but the cinematographer chose not to do a decent set shot.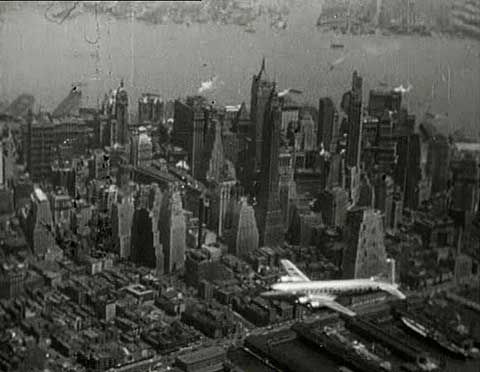 Aerial view, downtown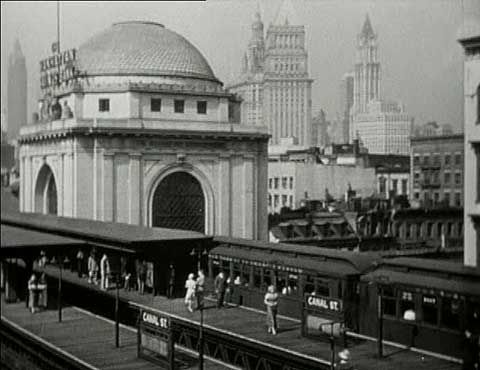 Canal Street El station, IRT
Ferry terminal, Battery Park
Update: Great nonfuzzy photos of New York from the 1930s here.
Update II: We must also acknowledge the work of Berenice Abbott. See external links at the bottom.